INTERNET MARKETING LIFESTYLE
When you think about the Internet Marketing Lifestyle, what's the first thing that comes to your mind?
Most people think of things like…
Traveling to amazing destinations all over the world…
Waking up at your leisure and only working a few hours each day…
Sipping cocktails on the beach with your laptop while you check to see how much money you've made…
Working just a few hours each day and loving life…
Although like CAN be that way as an Internet Marketing, most marketers don't have a lifestyle anything like that…
Item Description
Introducing…

The Guide To Creating The Ultimate Internet Marketing Lifestyle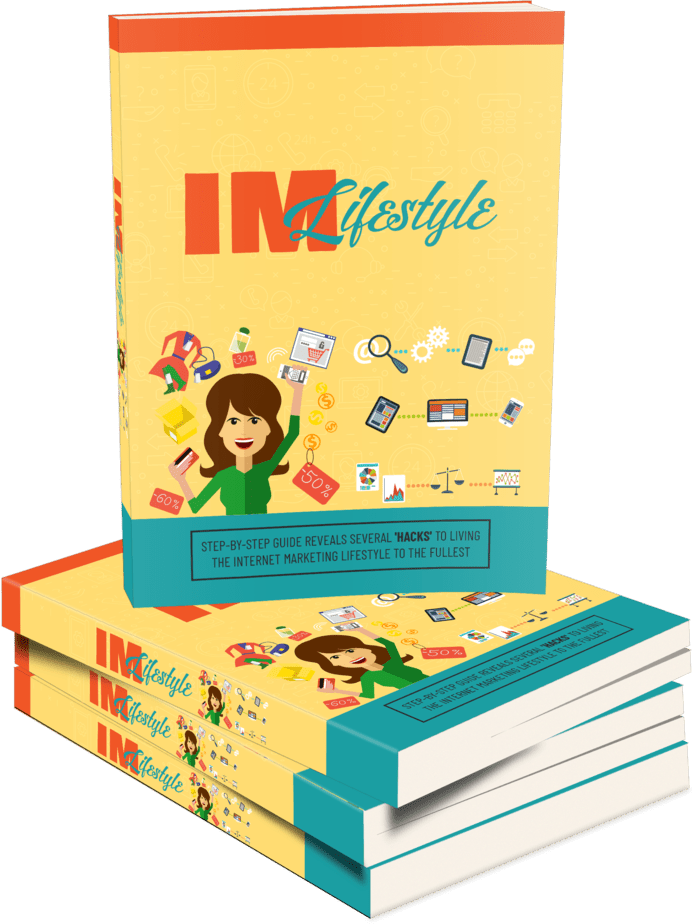 Inside This Step-By-Step Guide, You'll Discover…
What life could and should be like for Internet Marketers
The dream of Internet Marketing and why it can be the ultimate lifestyle for those looking for freedom
The big reasons why almost all Internet Marketers fail and end up creating another JOB for themselves
Why sleep is crucial to your success, and an overview of what it means to have ideal sleep hygiene
How to get to sleep at a normal time each night and get out of bed on time… every time!
How to cultivate discipline and use productivity strategies to get more done every single day
Stop staring at a blank screen and wasting time each day, and discover how to separate your day into blocks and jump straight into work
How to improve your productivity with your hardware and equipment
The tools you must have to successful work "on the move…"
The life of a "digital nomad "and how to know whether or not that sort of lifestyle is for you
The importance of work/life balance and how to make sure you're not working all the time
A simple method for solving the problem of "needing a little more cash…"
How to charge more money and work less
The power of automation and how to use it to make more money and decrease your workload
Plus, a whole lot more…
Fast Action Bonus #1 : Internet Marketing Lifestyle Cheat Sheet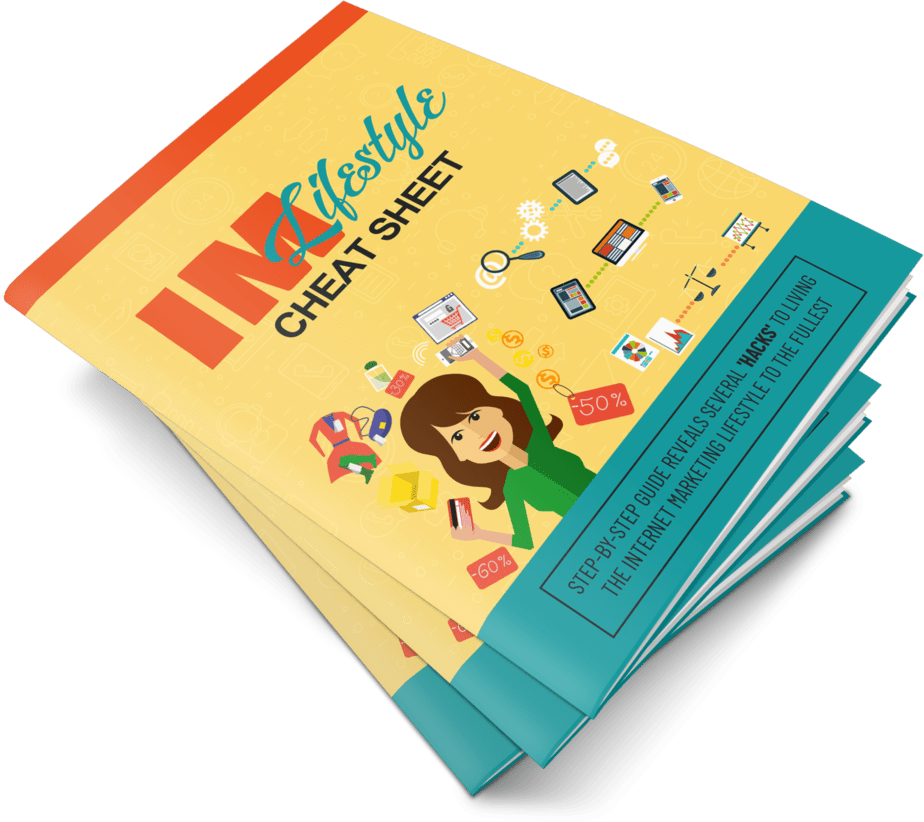 This cheat sheet is a handy checklist that you can print out and use to easily take action at every step of the process.
It breaks up the whole training into easy-to-follow steps so that you can make sure you have every single piece of advice taught in the training at your fingertips. This helps you to track your progress and will help you meet your goals faster than you thought possible…
Fast Action Bonus #2 : Internet Marketing Lifestyle Mind Map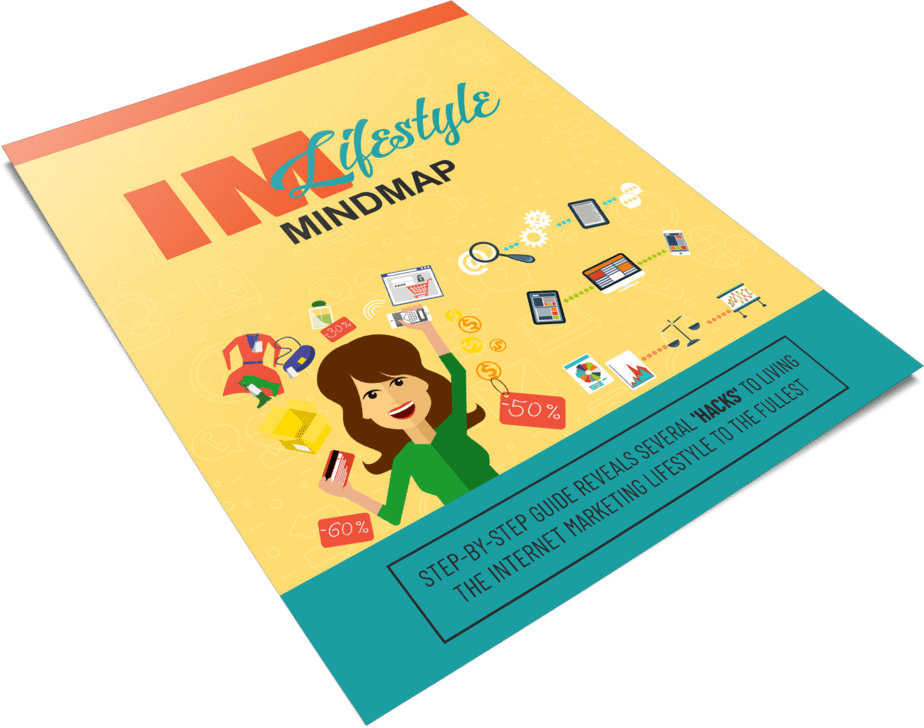 Some people learn better by looking at a mind map. This mind map gives you an overview of every step you need to apply. You can also print it out for quick reference anytime you need it!
Fast Action Bonus #3 : Internet Marketing Lifestyle Resource Guide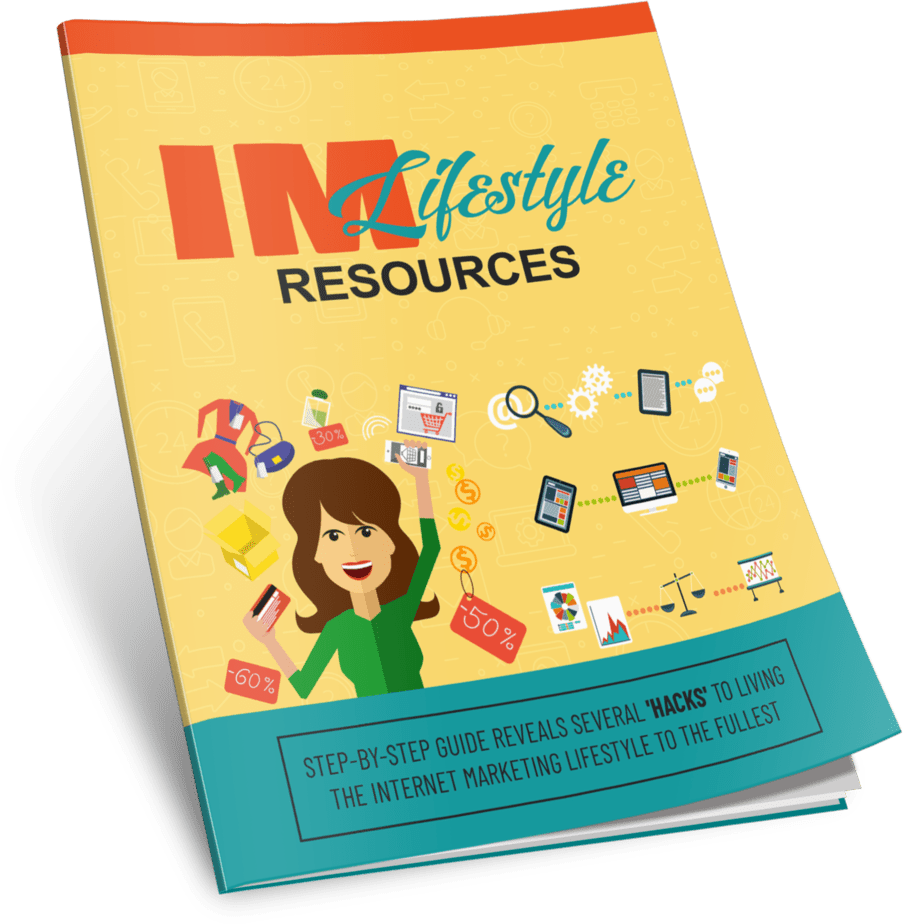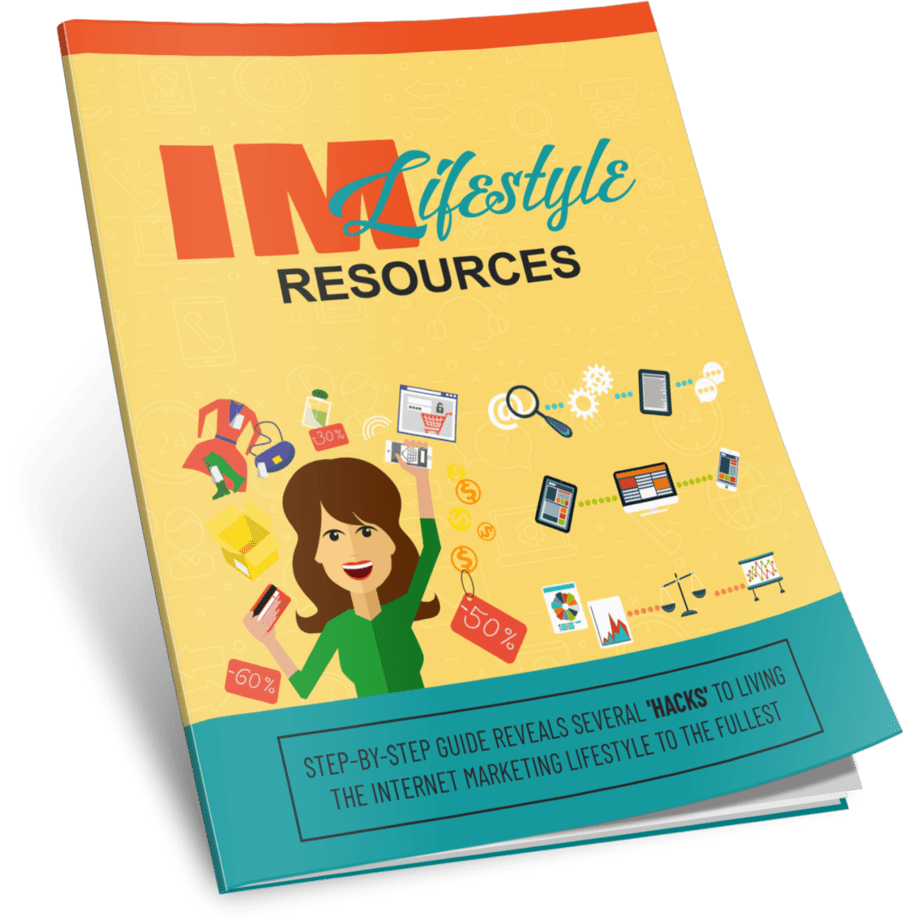 The Resource Guide gives you a quick point of reference to all of the resources mentioned throughout the training.
This makes it easy to stay on track and see results even faster!
YOU ALSO GET FREE UPGRADE TO THE DELUXE VIDEO COURSE
IM Lifestyle Video Upgrade