THE CONTENT CREATOR ECONOMY
Social media is one of the best ways to earn income since almost everyone these days are using social media for networking and advertising.
Becoming a content creator is a great way to use your skills and passions to make an income.
All you need to do is make content that can have an audience and reach many people.
You will find that you can earn more income than ever before from your home office or bedroom.
You can wake up doing the thing you love the most everyday.
Item Description
Introducing…
THE CREATOR ECONOMY
How To Build an Audience and Monetize Your Skills, Passions and Hobbies From Content Creation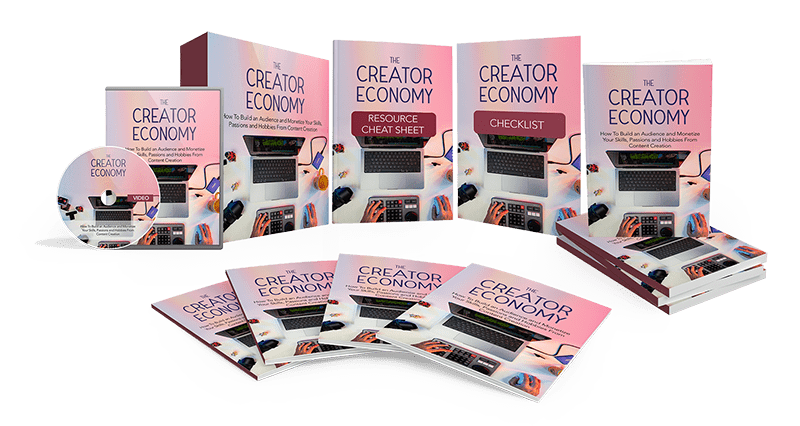 Ebook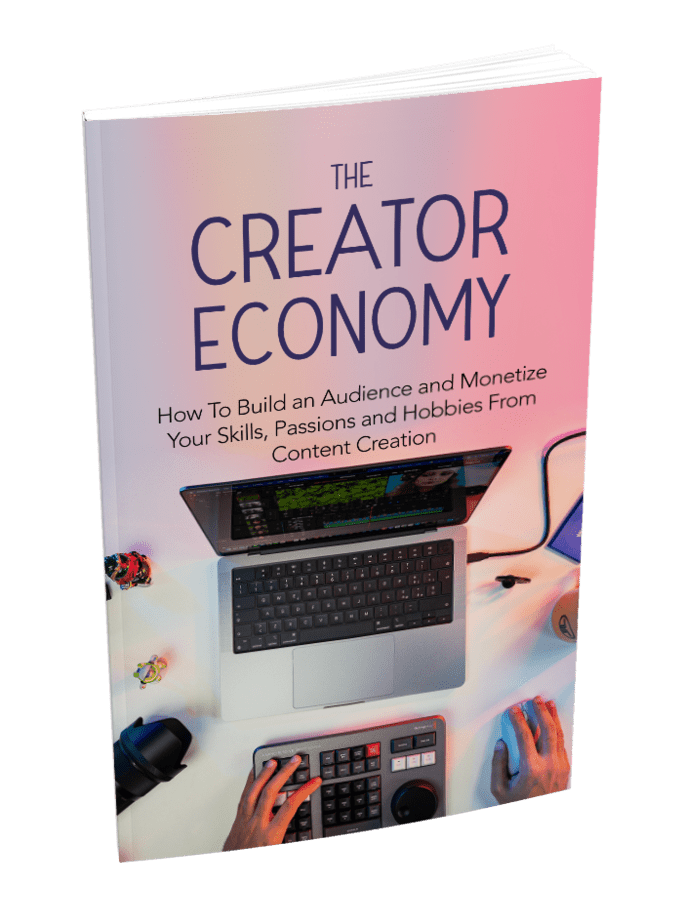 Are you finally ready to start the process of becoming a content creator?
You'll benefit so much by going through this guide. Here is what you will learn in this guide:
The statistics behind social media engagement and how to gain more followers;
How creating content can give you a more successful and fulfilling life;
Why you need to focus on finding your niche to make the best content;
How to refocus on finding the things you're good at so you can monetize on them;
How to find the perfect audience so you can market yourself;
How to create content for a number of different platforms including Instagram and YouTube;
How to spend less at your 9 to 5 job and more time making the things you love in content;
How to improve your social media following and gain more followers;
Ways to strengthen your relationship platforms and brands;
Rules for partnering with brands and affiliate marketing;
Successful techniques for affiliate marketing;
How you can practice making content before posting the real deal;
Customized activities that will help you know which content works best for you and how to make more of it;
Practical ways to join social groups network with people who can help you;
4 techniques to be more open to making content and posting it on platforms;
Over 20 additional resources that will help you with content creation and finding the perfect audience;
And so much more!
SPECIAL BONUSES FOR TAKING ACTION!
FAST-ACTION BONUS #1: Point-By-Point Checklist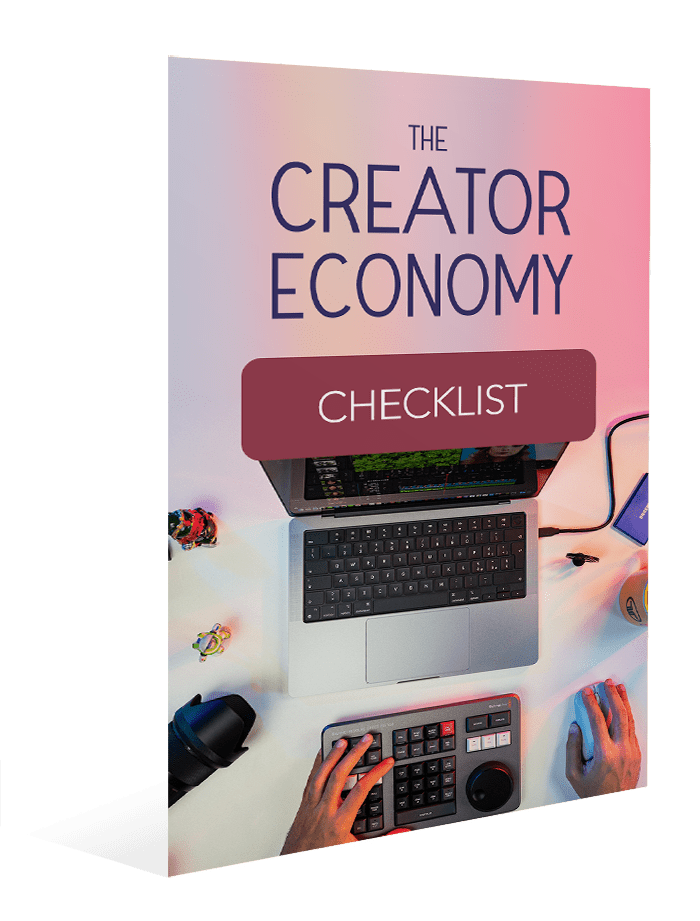 View or print this handy checklist so that you can check off each point.
It is like a summary of the entire guide but in actionable, bite-sized points so that you can successfully get through the course.
FAST-ACTION BONUS #2: Resource Cheat Sheet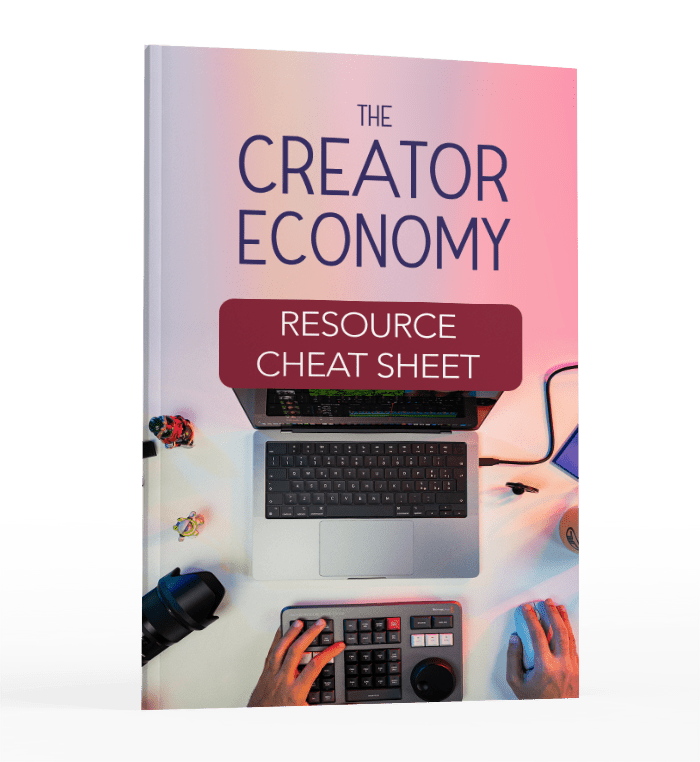 Deepen your knowledge and learn more with this handy resource cheat sheet.
FAST-ACTION BONUS #3: Mindmap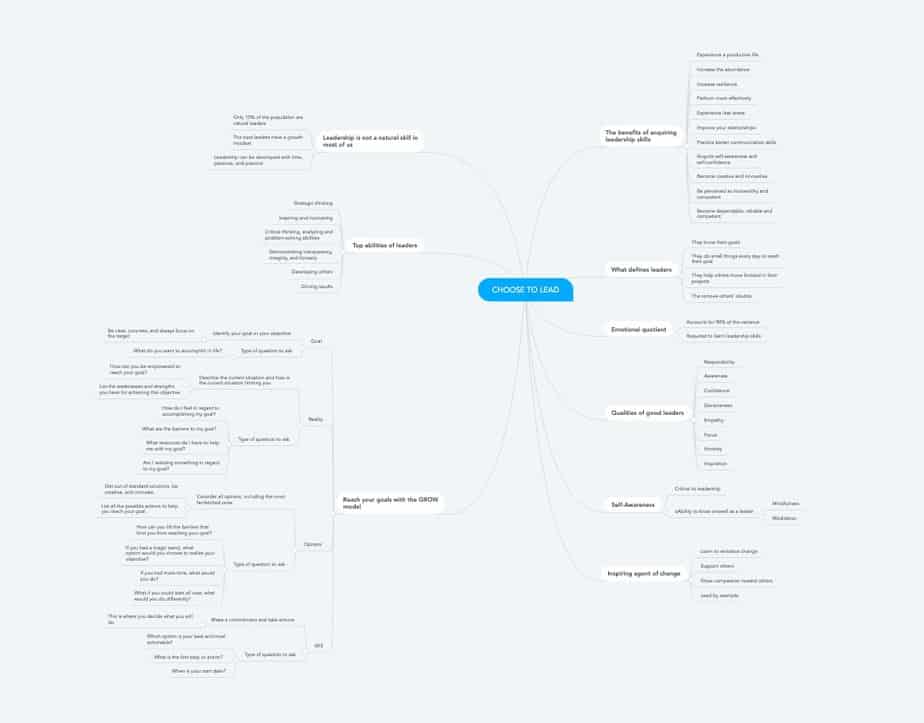 A quick glance over this mindmap and you'll get an instant refresher of all the major points and action steps from the main guide.
LIMITED TIME, FREE UPGRADE TO THE DELUXE VIDEO COURSE
In total, you're going to get 10 helpful videos that you can watch right away.
Here they are: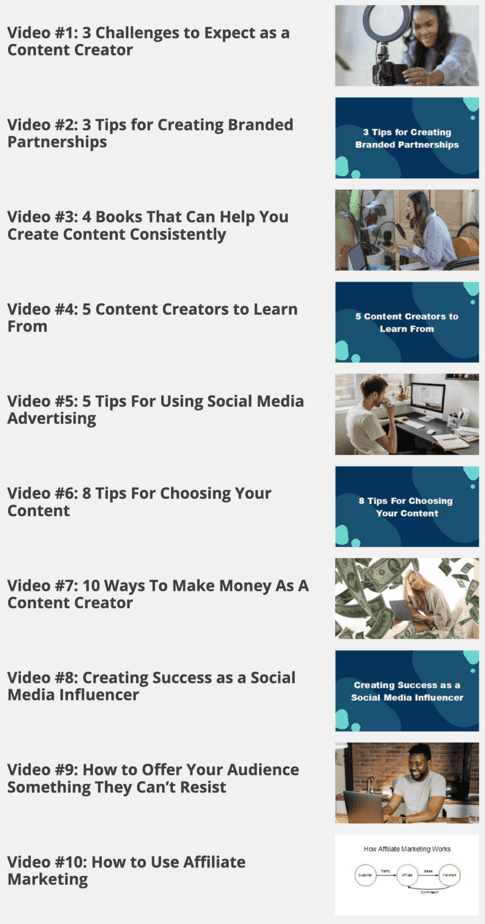 YOU  GET EVERYTHING TO SELL THE BASIC PRODUCT AND UPGRADE TO DELUXE VIDEO COURSE AS YOUR OWN
Package Details:
Module 1 – Ebook
Module 2 – Checklist
Module 3 – Resource Cheat Sheet
Module 4 – Mindmap
Module 5 – Sales Page
Module 6 – Optin Page
Module 7 – Graphics
Module 8 – Email Swipes
Module 9 – Social Media Images
Advance Video Course:
Module 1 – Videos
Module 2 – Upsell Page
Module 3 – 7 Day Autoresponder Series
Module 4 – Special Report
Module 5 – Affiliates Toolbox Page
Module 6 – Social Media Swipe Kit
Module 7 – Motivational Quotes
Module 8 – Keywords
Module 9 – Presentation
Module 10 – Feature Images
Module 11 – Audio Files
Module 12 – Video Transcripts