MAKE THIS YEAR YOUR BEST YEAR EVER
Enough is enough!
You've set your New Year's Resolutions over and over again, only to be disappointed at the end of the year. But NOT this year.
What I'm going to show you is a system that will revolutionize the way you set goals and achieving them FAST!
Item Description
Introducing…
Make This Year Your BEST Ever
A Revolutionary Winning System On How To Effectively Achieve Any Goals FAST!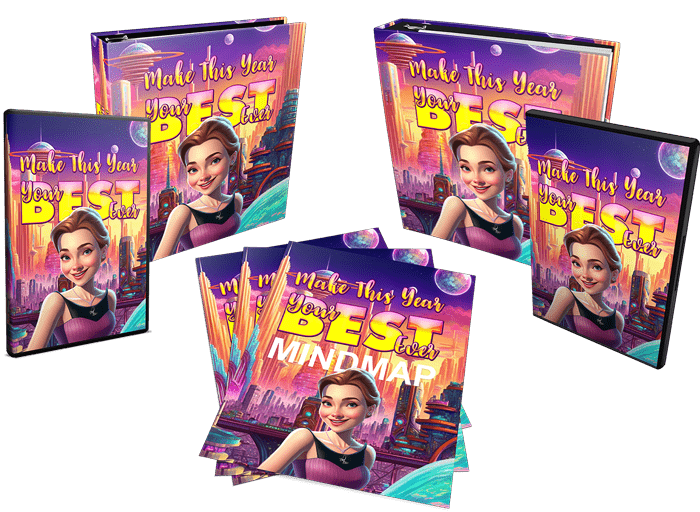 This proven system was developed based on quality information from Top Management Experts on how to effectively set yourself up to WIN!
Secret Bonus #1 – Complete Check List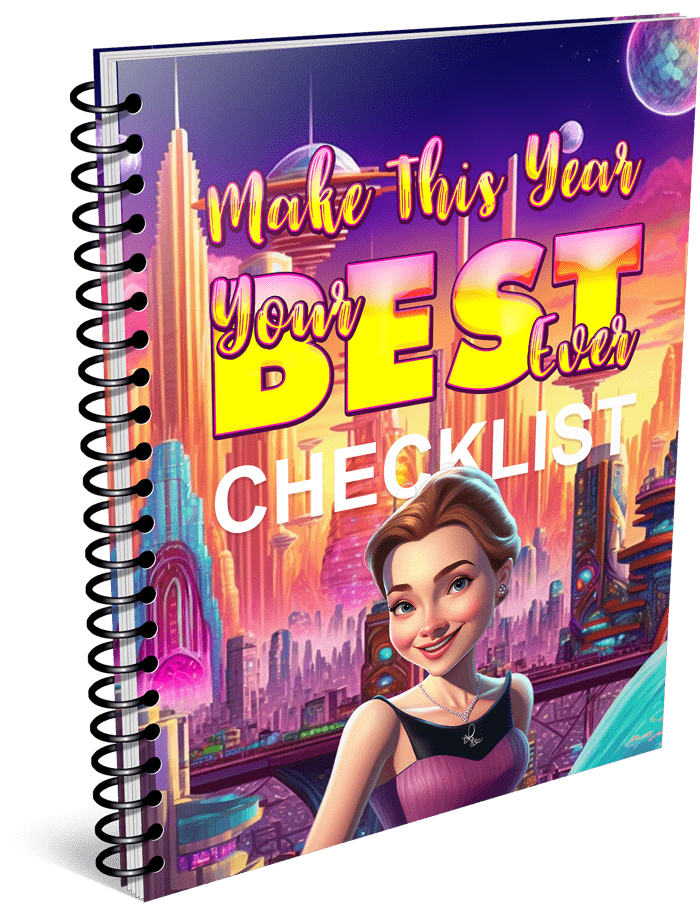 This Checklist contains step-by-step guidelines for you to reap the most benefits from the book. By simply breaking one huge topic into easy chunks, you will get absolute clarity with the included easy to follow action steps!
You will gain tremendous values from it and fast-track your success!
Secret Bonus #2 – Comprehensive MindMap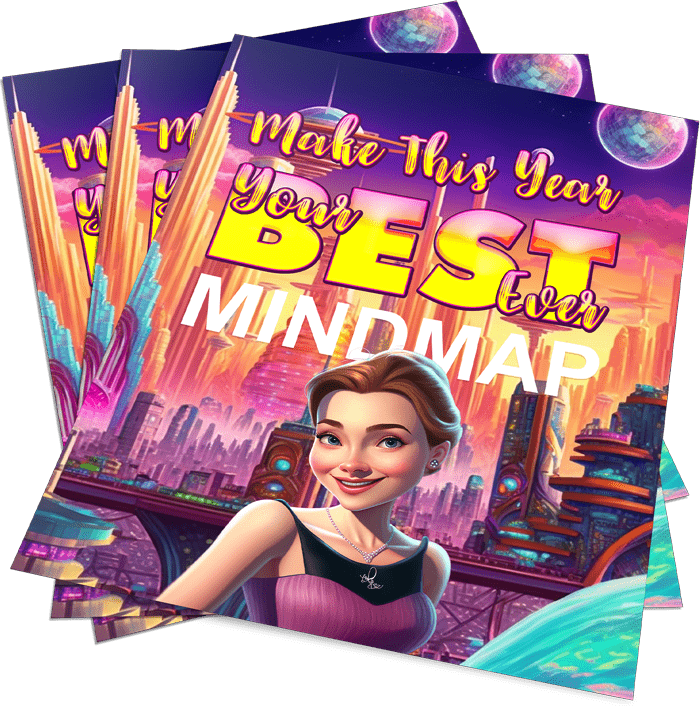 Perfect for 'visual' learners.
This complete mind map outlines everything you are going to learn throughout the entire course.
With just a glance, you will have a clear picture of what to expect and you will absorb so much more than reading through the book by pages!
PLUS FOR A LIMITED TIME, FREE UPGRADE TO THE ADVANCED VIDEO COURSE!
YOU WILL GET EVERYTHING TO SELL THE BASIC PRODUCT AND UPGRADE TO DELUXE VIDEO COURSE AS YOUR OWN
Get Make This Year Your BEST Ever Video Upgrade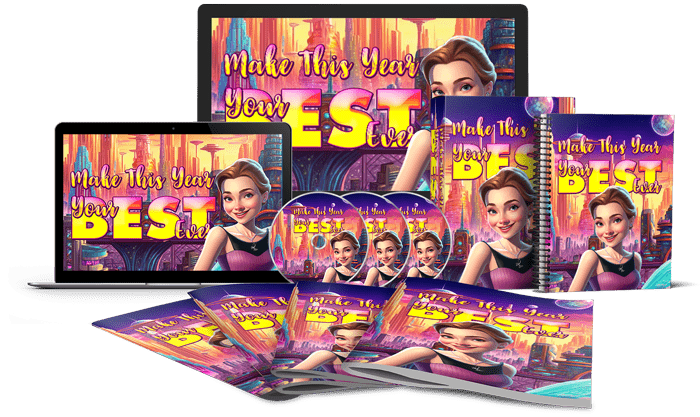 Video 1: The Truth About Goals

Video 2: The Power of Goal Setting

Video 3: Goal Crushing Techniques

Video 4: Reasons of Failure

Video 5: Goal Crushing Shortcut

Video 6: Short-Term & Long-Term Goals

Video 7: Balancing Your Life

Video 8: Successful Mindset Conditioning
YES YOU GET EVERYTHING
Package Details:
Module 1 – Ebook
Module 2 – Checklist
Module 3 – Mindmap
Module 4 – Sales Page
Module 5 – VLS
Module 6 – Lead Magnet
Module 7 – LandingPage
Module 8 – Emails
Module 9 – Graphics Pack
Advance Video Course:Module 1 – Video Course
Module 2 – Upsell Sales Page
Module 3 – VLS
Module 4 – Graphics
Module 5 – AudioFiles